DO Judge a Book by it's Cover!!
I love books. I love to read a great book, but I also love those fabulous "coffee table" books you can find that you don't really care what's inside but the cover is so great you just have to buy it. I love to look at pictures of crammed bookcases with a few knick-knacks thrown in......and wish I had enough books (or even a wall of bookshelves) to arrange my own living book collage.
Here are a few shelves I have found over time that I just love. I love the colors and the feeling I imagine of being surrounded by so many fun books.
I'm loving this comfy chair and all the books in grabs reach! I also love the idea of pairing like color books together.....really sets it off.
This one is a great idea from
Real Simple
for the option of books AND fun knick-knacks. The article also talks about painting the inside of the bookshelf which I love. It makes all the choices you have made POP.
Now let's move onto those fun books to fill your bookshelf! I prefer different sizes all around and bright, BRIGHT colors.
I love
Fred Flare
for all kinds of fun things, but they have an amazing collection of conversation starting books. These would be great for the shelves, but if you have a coffee table with room, I would lay these choices out for all to see and flip through.
I also love Anthropologie for book choices. Below are some adorable clothbound children's classics. Wouldn't they look great stacked up with a vase on top?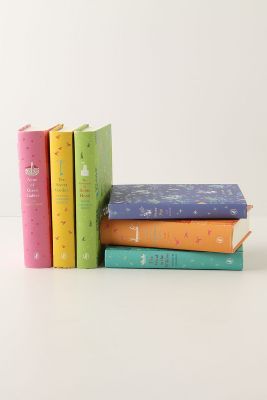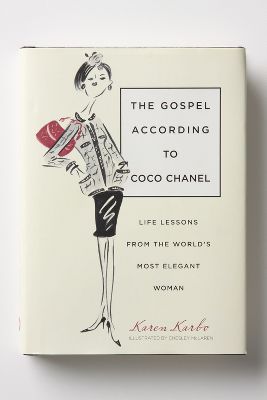 As you can tell by many of my choices, I love fashion and color. Go for what describes you. Do you love a certain dog or bird....go for books full of pictures of animals. How about historic homes, photography or even a fun hobby? Have fun with it and let your books give a little glimpse into your life. Have fun book shopping.